HOME STAGING
People have senses that make us find more or less pleasant situations, according to what we see, feel, smell, etc. For example, if you go to a place where it smells bad, you will automatically have a negative sensation of it and you will not want to go back. Or if it is a very messy place, you will also get a bad impression of that space.
Well, in the real estate world we talk about Home Staging when we adapt the houses to make them attractive for any person who is going to see it, and thus sell / rent before without adapting them. And this we do using different techniques, which in broad strokes we could say that give light and a fresh air to space.
Specifically, Home Staging consists of:


Depersonalize
Order
Clear out
Clean
Repair
Organize the space and harmonize
Carrying out a Home Staging project can be done from very low prices to quite high prices. Everything will depend on the budget of each one


To give an idea of ​​what Home Staging really involves, we put several examples made by myself in two houses.


Why make a Home Staging in your home ...
A study prepared by the
Association of Home Staging Spain (AHSE)
shows that, with a good presentation of a floor for sale, it is possible to sell the house in 1.25 months on average, that is, in less than 38 days. This means about 8 times faster than the national average.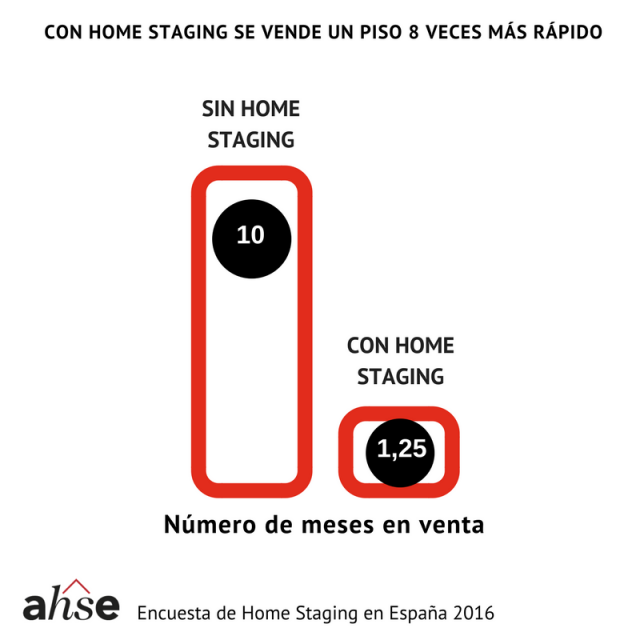 Cheer up and ask for a budget !!!
Examples Home Staging